Save The Date…when it comes to wedding save the dates, we know they can be fun, entertaining and creative. Lately we're seeing brides step away from traditional "posed" photos and for the more unique, personal and emotional image.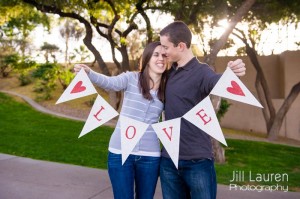 You asked and we delivered! Here are Seven of the top Save the Date Picture Ideas!
1)      Fun props – Large "&" signs, L-O-V-E   on a string…There are so many fun ways to use letters, words and props to create a cute and romantic image.
2)      Laughing – Save the Date photos should represent you – as a couple. Smiling, laughing and having a good time are a great way to express how much you care about each other.
3)      Photo Booth Strip – Either go to a photo booth and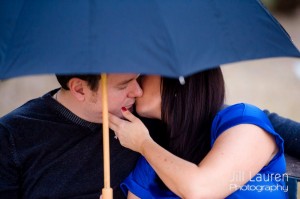 take tons of cute photos together, or have your photographer merge your favorites into what looks like a photostrip. You can hold up words in the photos that say Save the Date…or photoshop in the design elements you want to make it perfect.
4)      Location. Location. Location – Where do you live? What type of scenery best describes your life together? In Arizona – Cactus are very popular for this type of photo. Recently we had a couple from out of State and they really wanted a photo with a cactus. Guess what? We can make that happen! Whatever your background together – think of what type of setting you want for your Save the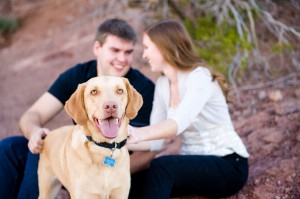 Dates.
5)      Furry Friends – Don't forget your lovely fluffy friends. To be honest, dogs are way easier to incorporate into Save the Date photos…but we've been known to include cats as well.
6)      Relax – Not all photos have to be "the two of you Smiling At The Camera". Sometimes it's nice, but it can also be boring and overdone. Don't be afraid to interact with each other – Holding hands, caressing his cheek, almost kissing (but not quite), laughing together, snuggling close…All great photo opportunities.


7)      Doing what you love. Do you love to go bowling together? Are you movie people? Or can the two of you be found hiking the trails on the weekends? Is swimming, boating, or skiing a favorite activity? Think about what you do together and have fun documenting it.  (By the way…if you can't think of an activity you enjoy together…then pick something you've always wanted to do. I'm still waiting for the sky diving couple to ask me to jump from the plane with them….that would be awesome!)
There are so many Save the Date Picture ideas….I could go on and on.
The best time to do your Save the Date Pictures is during your engagement session with your photographer (Click here for engagement photo ideas). Brainstorm some of these ideas and you'll be able to come up with the perfect picture ideas for you and your fiancé.
What are some of your favorite Save the Date Picture ideas? Feel free to share…I love to try new ideas!
Related posts: