For your Engagement Photos, Phoenix and surrounding areas have fabulous locations to get unique and artistic images. Nearly as important as your wedding photos, your engagement session should never be overlooked. This private photography session gives us the opportunity to get to know one another. It's the dry run, the test drive, the equivalent to the rehearsal dinner. Here are some ideas that will help you get the most out of your wedding photography package….and it starts with the engagement session.
1)       Schedule the session for plenty of time. Give yourself a good 2 hours – although most of the time we'll only need an hour and a half. An engagement session is ideally  scheduled for an hour and a half before sunset – but realistically we can do the photos any time of day. If it's the middle of the day – we (your photographers) need to prepare with additional equipment to get the best images possible.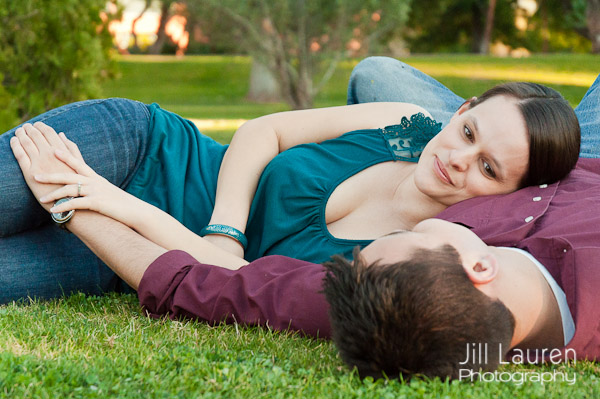 2)      Dress comfortably. We always suggest a change of clothes. Even if you are planning to dress up – make sure you feel comfortable in the clothing you wear. (Don't wear the low-cut dress if you hate the way your cleavage looks). Coordinating with each other is good, but not 100% necessary. Try to avoid stripes and shirts with graphics and wording – these elements can be distracting in your photos. Wear comfy shoes!! We hardly ever take photos of the shoes you are wearing. Depending on where we are going – you will want to bring a pair of comfy shoes (bring the amazing strappy high heels…just prepare to wear them for a few shots and then off they go)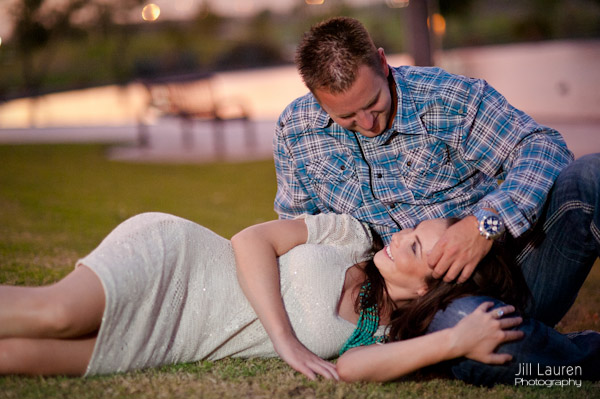 3)      Our engagement sessions are all about the romance. We try to stay away from the Smile at the Camera photos….although a few won't hurt. We really want to capture the love you have for one another. We do this by asking you both questions and having you do simple exercises of speaking from the heart and showing each other affection. If public displays of affection are difficult (or not your style) – then we will find a way to get the best images possible within your comfort zone.
4)      Be prepared to have fun. We want to understand how you fell in love. What little quirks you love about him. When he first knew you were The One….we will have an amazing time together and we know you will love your Engagement Photos, Phoenix or any other city – it won't matter!

We want you to fall in love with your engagement photos. We look forward to each of our clients weddings as if it were a friend of ours – because that's what you become, our friends. After your engagement session – you'll be just as excited for wedding day photos as we will be.
If you haven't scheduled your engagement session – please call us 602-628-0301. Or if you have questions about availability and packages – we'd love to answer your questions.