I've seen several lists that include The Best Phoenix Wedding Locations. I wanted to put one together myself. I love being a photographer in Phoenix – so this list is based on what I love see at a venue.  And although I can't list ALL of my favorite wedding venues (I have a huge list of favorites) These are some of my favorite places to "work".
So this list isn't really organized based on any real criteria. It's what I like….these Best Phoenix Wedding Locations range in budget, style, and overall experience. They are each unique in their own special way. If you get a chance to visit, please say "Hi" for me…part of making it on this list is the wonderful catering director and staff.
My disclaimer – this list of best phoenix wedding locations, they are all located in the "Greater Phoenix Area"…which really means I didn't want to leave them out just because they didn't have a Phoenix Zip Code (but they are still amazing venues)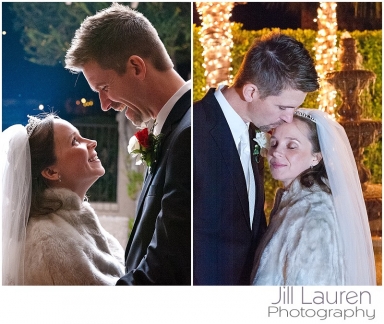 Chaparral Suites Scottsdale – located in the heart of Scottsdale – just north of downtown, Chaparral Suites offers lovely views, gorgeous gardens for a ceremony, and wonderful ballrooms capable of a huge wedding or a small quaint gathering. Call for more information and to schedule a tour 888-421-5521.
Maricopa Manor – This is one of those hidden treasures. You'd never know it was a fabulous wedding venue unless a friend told you about it. Located at just off of Camelback and Central – 15 West Pasadena Avenue Phoenix, AZ 85013. Maricopa Manor is a lovely little B&B that boasts a wonderful garden for an outside reception and ceremony. Unique, romantic and lovely are only a few words that describe this little piece of paradise. Call Joan for a tour – she is so kind and lovely to work with (602) 274-6302.
Our list of Best Phoenix Wedding Locations would not be complete without…
Boojum Tree – The first time I went there, I was almost certain I was lost. Although my GPS said I was on the right track – it wasn't until I came to a dead-end and realized I was in a true paradise. Boojum Tree is another Hidden Wonder in Phoenix. Off the 51 and south of Bell…their tag name "Boojum tree hidden garden" is exactly that. Green and Lush – it is an oasis in the desert. A must see for any bride getting married in Phoenix. (602) 867-8975
Sassi – Pure Elegance. This  North Scottsdale venue is beautiful, elegant and timeless. With so many lovely photo spots – it's hard for me to not want to try them all. Indoors and outdoors – this venue offers options, unique style, and classic beauty. One of our favorite venues because the photos always turn out amazing! 480-502-3335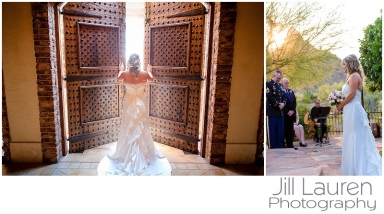 JW Marriot – Located in North Phoenix. This venue has everything. (it really does) So many options for amazing photos, perfect ceremony and reception locations, professional and amazing staff. I really love their ceremony site – with the beautiful water nearly all the way around. Call today (480) 293-5000
Starfire Country Club – Truly fabulous. This venue boasts amazing views, lush green landscape, and an overall wonderful experience. From the very first appointment to the end of the reception. Starfire is all about taking care of my clients. They do an amazing job and I absolutely love the images we are able to create there. (480) 948-6000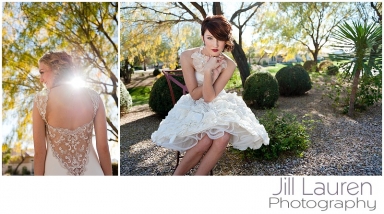 The Arizona Grand – The options are endless with such a great Resort. Whatever you've imagined for your wedding day, they can do it at the Arizona Grand. From small and intimage to huge and incredible. I can't even being to describe the wonderful locations for photos…it's nearly endless all the wonderful photos spots. I'm in heaven each time I get to work at the Arizona Grand. Call for a tour…and expect wonderful things (602) 431-6480
Rustler's Roost – This unique wedding venue is a surprise to most brides. It's wonderful rustic theme and fabulous views of the city offer so much to bridal couples. This venue can host weddings as small as 30 up to 550 guests. Overall an amazing experience when we are there. 602-431-6474


Villa Siena – Located in Gilbert – Villa Siena is a secret bit of Tuscany that you wouldn't expect. Every detail of this venue has been created for a photographer (at least I think they did it all for me) It is beautiful, elegant, classic…a wonderful and lovely venue. Call Hope for a tour 480-782-7218 – we love working with their wonderful team of talented ladies.
The Foothills Golf Resort – When I think of The Foothills, I can see sunsets, mountains and amazingness. We love each chance we get to work there. Located south of Phoenix – This venue has everything you'll need for your perfect wedding. Call and speak with Laurie or Kelli 480-460-5350 to schedule a walk through.


The Boulders Resort – Fabulous in every way. The Boulders is one of The Best Phoenix Wedding Locations. Not a detail is overlooked, everything is always perfect – they work hard to make sure your wedding day is as amazing as the 360 degree view. It doesn't matter, where ever you look – the view is spectacular…and the service and expertise fits right in. We love working with such talented and amazing people. Call Michelle 888-579-2631


I hope you've enjoyed my list of the Best Phoenix Wedding Locations. It's hard to try and keep a blog post short with so many wonderful options to choose from. What are your thoughts? What are some of your favorite wedding venues?
Related posts: