I speak with so many brides that say they are overwhelmed, they don't know where to start, and they wonder if it's all worth it….
With no-where to go, a typical bride will start by registering on a few large wedding website…"This must be where I should start – it was the first thing to come up on my Google Search." Right? maybe?!?! Only – now you're probably getting bombarded with vendor emails. Too many options! Where do you even start comparing all the millions of vendors!! Not to mention the ideas!
If you are feeling stressed, you don't know who to choose, or if you simply want it to be easy – then keep on reading. I'm pretty sure a few of these tips will help save the day.
1.) Ask for referrals! Put it out on Facebook. Ask friends if they know great wedding vendors. Ask them if they have friends that know great wedding vendors. Referrals are an awesome way to START looking into vendors. This is listed first for a reason – it will be the MOST beneficial. Don't know who to ask? Well then ask your already hired wedding vendors. Ask who they enjoy working with. I know I love helping brides with vendor suggestions.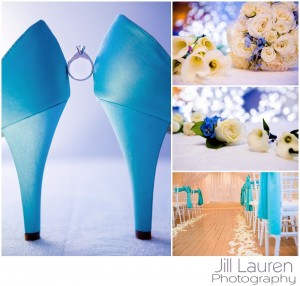 2.) Seriously consider a professional wedding planner. Really, just look around. I bet you can find someone within your price range AND still have money for all the special things you want.
3.) Set Appointments. Do it now! Meeting and getting to know the people you want to hire for your wedding day is super important. I don't care how great a deal they are giving you – if you can't stand them, then you'll regret having them at your wedding. (I'd love a chance to show you photography options we can offer —- sorry, sorry,  🙂 shameless pitch)
4.) Keep a special email folder for the vendors you want to look at later. Be VERY picky on who gets to be included in this folder. You may be overwhelmed by all the emails that come in, so you will enjoy clicking on this folder and only seeing the super special vendors you REALLY want information from.
5.) Wedding Binder. Remember the movie "The Wedding Planner" – Remember her HUGE wedding binder? Okay, that was crazy – yours doesn't need to be that big. Because you are only going to keep the stuff you REALLY want. Only the flyers and brochures from the vendors you are seriously considering. Once you hire a caterer – pull out all the other caterer's info and put it on the shelf (throw it away after the wedding). Now you only have YOUR caterer in there.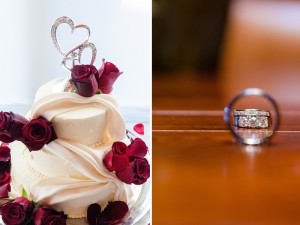 6.) Enjoy the time shopping for your wedding dress. Don't allow this to be a stressful part of your planning. Let's get real here, dressing up has always been a favorite past time for girls. This is like the BEST dress up time ever! Once you find the perfect dress – you will feel amazing! You can check out my blog post about easy dress shopping.
7.) Look at your entire budget before booking anything. Sometimes there will be a bride who books an incredible venue – only to figure out later that she can't afford any other great vendors. So she skimps on the photographer and opts not to have a DJ….Only to look back and regret her choices.
8.) Ask Friends what they would have done differently. Poll your friends and family – get ideas about what they regret most. What they would go back and change. or what they absolutely LOVED about their wedding day. Don't worry about doing EVERYTHING they tell you – but perhaps they have some good suggestions or give you a few ideas on how you can have the perfect wedding.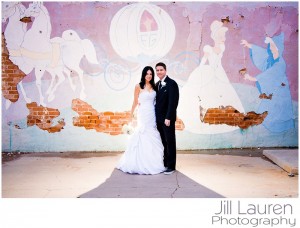 FYI – True Definition of The Perfect Wedding: Having a wedding you can enjoy and remember without any regrets or misgivings. (you can quote me on that one)
9.) Use Pinterest like a PRO! Oh Yeah, Pinterest can help you plan your wedding (I did a whole blog post about it) But remember – we're keeping it simple! So don't get carried away or overwhelmed.
10.) Take time to relax – regularly schedule time for yourself. Massages and pedicures are always nice. It may seem stressful and crazy now – but it will be over soon and you'll be walking down the aisle in all your amazing wedding dress glory. Your wedding day will be fabulous – and afterwards, you'll be married to the man of your dreams. Take time now to enjoy the journey!
I hope these quick tips can help keep you out of the looney bin. As a the photographer – we see so many weddings go smoothly and perfectly. I'm sure yours will too.
Do you have any specific questions for me? Let me know what you need – I'll do my best to get you the right answer.
Related posts: