I love the UPS guy. Every time I hear his truck come down the street – I hold my breath for him to stop at my house. It feels briefly like Christmas Morning.
I was thrilled when he stopped on Monday and delivered one of my most favorite of all things deliverable. A Wedding Album.
And not just ANY wedding album – it's one that I created! It's not a big surprise when a wedding album shows up (I mean, I totally get to track it and I know it's coming!) – but it is WAY too much fun to open and look through it. I love having the chance to review my albums before I send them on to my happy brides.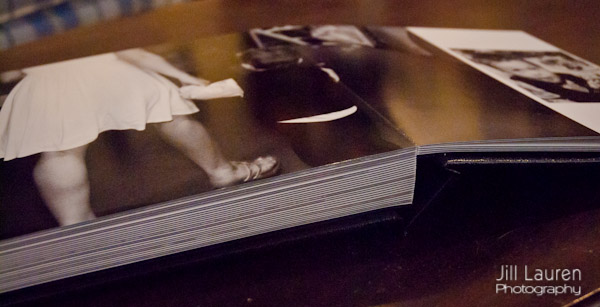 For my brides the wedding albums represent their amazing day. For me – it's equivalent of hours and hours of detailed and specific work at the computer. Getting everything just right and as close to perfection as possible.
So when I get one delivered from the UPS guy – it's the most amazing feeling. It's such a feeling of accomplishment.
Related posts: