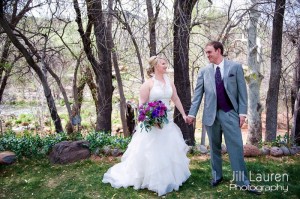 It's only natural that you should get what you want on your wedding day.
You will taste the amazing food before you choose entrées for your reception.
You'll be trying on wedding gowns until you Say Yes to the Dress!
You will taste cake, filling and frosting to come up with the perfect combination for your wedding cake.
There will be flowers to smell and arrangements to gush over before choosing exactly what you want.
Why then, should you be stuck with a cookie cutter photography "package"? Even if there are add-ons, or it's customizable…it's still starting off just like everyone else. Boring, "three little bears" package options (big, medium, small).
Within the last 2 years, we've noticed a trend with upscale wedding photographers; giving clients the freedom to choose exactly what they want. These options include how many hours on the wedding day, based on your needs. The size and type of wedding album you want to cherish forever. Gift albums for parents and loved ones. Incredible Gallery Wrap Canvas art work and Contemporary Metal or Acrylic art work to display throughout your home. Items that will be family heirlooms for years and years. Add in the option to receive professional prints and a CD of images and you'll wonder why every photographer isn't offering this to their clients.
While you're interviewing photographers, keep in mind if you are really getting everything you need. Here are a few questions to ask yourself:
Will I get the hourly coverage on my wedding day to cover all the events that are important to me?
I know the engagement session is important, is there an additional charge for this?
I want more than just one perspective from one camera – do I get to have two photographers on my wedding day? Is that included?
Will I be able to get high quality professional prints? Is a CD of images available as my back-up?
Do I have the flexibility to include in my wedding album the images that are most important to me?
If I don't want a certain item in a package – is there a value for it when I ask to have it removed?
Am I forced to take a package the way the photographer put it together, regardless if I need all the items?
You understand that getting what you want is important when choosing a wedding photographer. Jill Lauren Photography is one of a select few photographers in Arizona that offers a "No Packages, No Limits" Wedding Collection. With us, you'll always get exactly what you want and have the flexibility to choose what is most important to you.
Getting what you want is important – but especially on your wedding day.
What are some of the items that are most important for you to have from your wedding photographer? Are there any items/services you just can't live without?
Related posts: